Place concerned: Santario Hotels, Obikabia road, opposite Methological Complex, Ogbor Hill, Aba.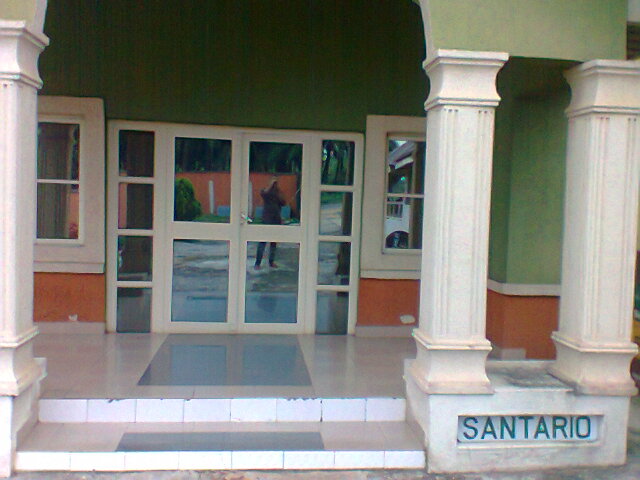 .
1. Serenity. The hotel maintains a serene atmosphere.


.
2. Neatness. They are know for this. The rooms are extra neat! You can bank on this.
Their payment structure is flexible to your taste:
* Standard rooms - N3000 to N4000, to N2500


- Short-time rooms: Price is fixed, and is one thousand naira.

.
.
* toiletries are provided for all room packages , and special features for people lodging.
.

3. Weekend activities as listed in their brochure:
* life band.
* life Nigerian artiste.
* shows on Sundays.
_
We are available for:
.
* lodging/ accommodation.
* wedding reception.
* meetings.
* restaurant.
* drinking bar.